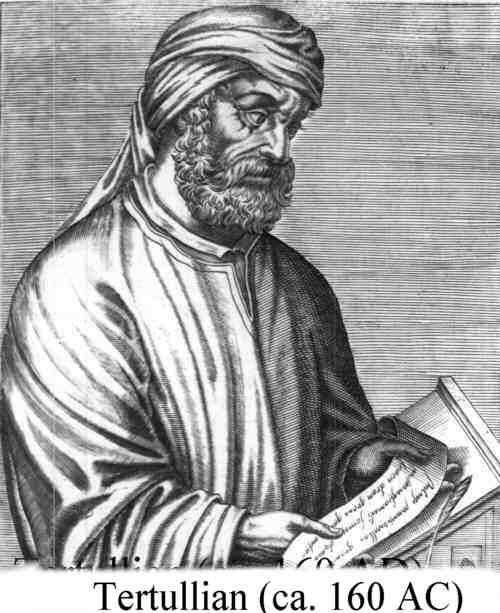 Never heard of him?
Read this first, and A popularising modern account
His Life & Thought
Jerome, Altaner's Patrology: English; Français; Deutsch, Bardenhewer's Patrology: English, De Labriolle, Was Tertullian a Jurist?, Theology.
His Writings and comments on them
Overview; Ad Martyras, Ad Nationes, Ad Scapulam, Ad Uxorem, Adversus Hermogenem, Adversus Iudaeos, Adversus Marcionem, Adversus Praxean, Adversus Valentinianos, Apologeticum, De anima, De Baptismo, De Carne Christi, De Corona Militis, De Cultu Feminarum, De Exhortatione Castitatis, De Fuga in Persecutione, De Idololatria, De Ieiunio Adversus Psychicos, De Monogamia, De Oratione, De Paenitentia, De Pallio, De Patientia, De Praescriptione Haereticorum, De Pudicitia, De Resurrectione Carnis, De Spectaculis, De Testimonio Animae, De Virginibus Velandis, Scorpiace — Lost works, Spurious Works, A possible chronology, Scripture References
Latin Texts; Translations : English (ANF+), Français, Deutsch, Italiano, Russian, Slovenian, Brazilian-Portuguese
Montanists and Tertullianists
Montanism, Tertullianistae, Excerpts of Praedestinatus, Excerpts of De Haeresibus.
Testimonia
Who read Tertullian in antiquity?, The Renaissance Rediscovery, Trithemius
Manuscripts
Introduction, Table of Codices(VERY BIG), Table of lost codices, Stemma, Manuscripts of the Apologeticum, Classification — MSS: Agobardinus, Keppel fragment, M, P, Ottobonianus, Trecensis, N, F, Luxemburgensis, Ambrosianus, Various Italian
Lost Manuscripts and Inventories
Divionensis, Gorze, Masburensis, Lorsch, Hirsau, Inventories: Bardeney, Cluny, Corbie, Cologne, Durham, Fulda, Other catalogues
Collected Editions
Early Editions (1450-1850), Modern Critical Editions (1851-Date)
Bibliography – Online articles
Annotationes, Big bibliography, Digital Library, Online Books and articles, Bibliography and articles, Series of English Translations of the Fathers
Other
Works condemned?, Decretum Gelasianum, Links, Glossary, Did Tertullian use the Octavius?, Site administration, Working notes, Fonts.
Pentru pagina iniţială: aici.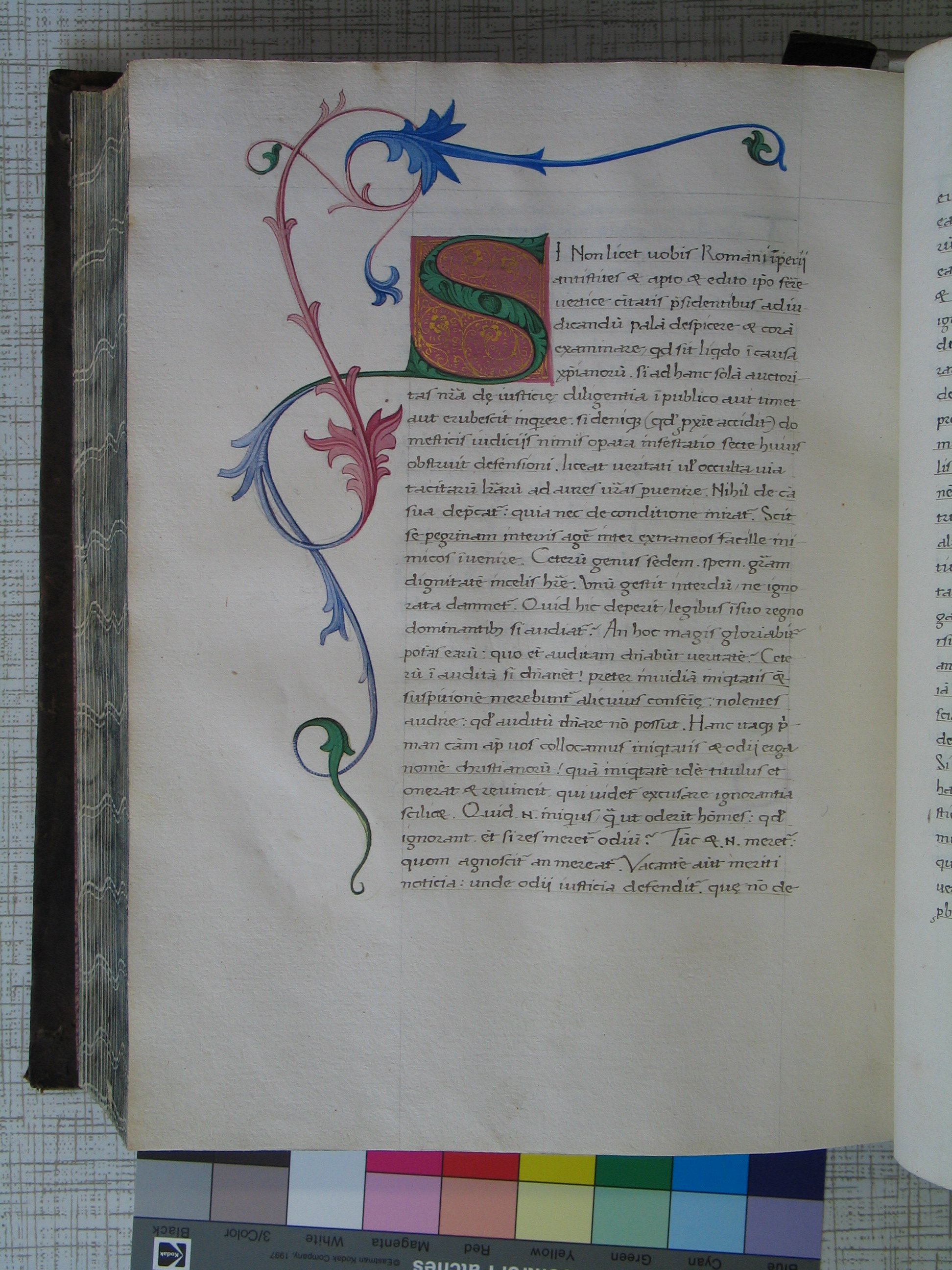 Pr. Dorin.